Used Aircraft Parts in Staunton, Illinois
Central Air Parts, Inc. is your one-stop for quality airplane parts. Need to save money on aircraft parts, but don't want to shortcut safety? We don't blame you! In Staunton, IL, we are your one-stop shop for used aircraft parts. Ask for Bob Willhoit when you drop by. He knows all about aircraft and aircraft parts.
Rebuilds, repairs, or even creating your own aircraft takes precision parts that are in working order and that will work with other used aircraft components. We have been studying the art of aircraft parts and components since 1980. That's why we are so qualified to offer you the best-used components for your aircraft repair or building jobs.
Benefits of Used Aircraft Components
Aircraft parts are very expensive. If you were to try to build an aircraft with all new parts, it would be too costly. Hobbyists, students in training, and pilots alike agree that the best way to rebuild or repair an aircraft is to get used aircraft components. Why spend full price if you don't have to? Bob Willhoit, owner and airplane expert, can guide you through our airplane supply store and find what you want.
Central Air Parts, Inc. offers you a wide selection of used aircraft parts to choose from so that you can get your project started as soon as possible. We vet all of the used parts we acquire so that we know that we are only offering the best parts for your project that will be safe and efficient.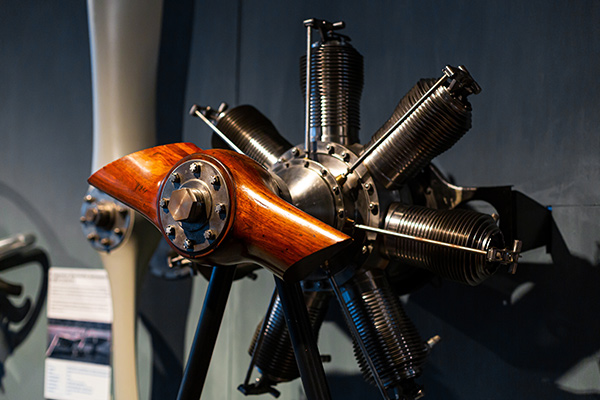 Practical Uses
Aircraft parts can be used in a variety of contexts including:
To help build your own aircraft or prototype of a new type of aircraft.
To repair a current aircraft.
For an aircraft mechanics class on vocational training courses.
As an art exhibit.
As unique decoration in your home or business.
As an exhibit in your local parks or recreation center.
Come Visit Us!
If you need high-quality used aircraft parts, visit us in Staunton, IL, and see why Central Air Parts, Inc. is your specialty retail shop for premium airplane parts and supplies. Whether you think of us as a salvage yard or a retail air supply shop, we have the aircraft parts you need at a great price.
We want you to have the best experience possible with whatever your aircraft project is. If you have a special project going on, drop in and tell us about it. We'd love to hear from you.
We have enjoyed meeting the thousands of customers we've had over the past four decades and we're looking forward to adding you to our list of best customers!
We welcome anyone from Staunton and beyond!